Biggest Update Yet – Resort Boss: Golf
Resort Boss: Golf today receives its biggest update yet. The March update sees the debut of a course builder, allowing players to freely link their holes together into a guided course for their resort's golfers, a terrain generator, a character creator and a selection of new cosmetic options, diversifying players' golf resorts.
There's still plenty to come from Resort Boss: Golf's Early Access period, with tournaments, wildlife, challenge scenarios and more already confirmed for release across April and May.
Paint the land with fairways to create the world class resort required to attract VIP golfers from all over the planet.
Utilise expansive landscaping tools; mould terrain, plant trees and populate your resort with sprawling green hills, lakeside cliffs, bunkers and water hazards to create fun and challenging holes.
Build the restaurants, shops and hotels demanding golfers expect from the world's best resorts.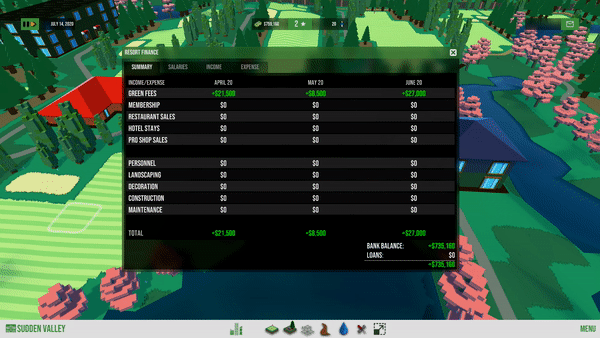 Strategically transform your business with full control over hiring, firing and shops, while always keeping one eye on balance sheets to see if your revenue is on track as you build a bustling resort!
Ensure that your golf courses are of the utmost quality by taking to the fairways and sneaking in a round or two of golf for yourself.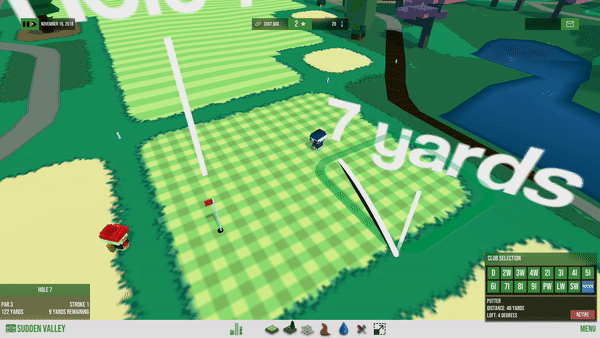 Attract new guests and act on feedback to hone your resort and deliver the luxury golfing experience VIP guests demand.
Will you be able to take your golf club to the global stage and build a world-renowned resort?