Party Pumper is going to Steam Early Access on November 21st!
Born in the vibrations of music, Party Pumper is a game about parties and for parties!
Player's goal is to entertain the audience with the help of rhythm from mixes of music samples. Combine them with dance movements and fun party gadgets action to interact with partygoers crowd from the stage to Pump better!
The main tool is an innovative DJ panel with a rich arsenal of bass, melodies, drums, chords and other beats that forms a great foundation to create unique track on a fly.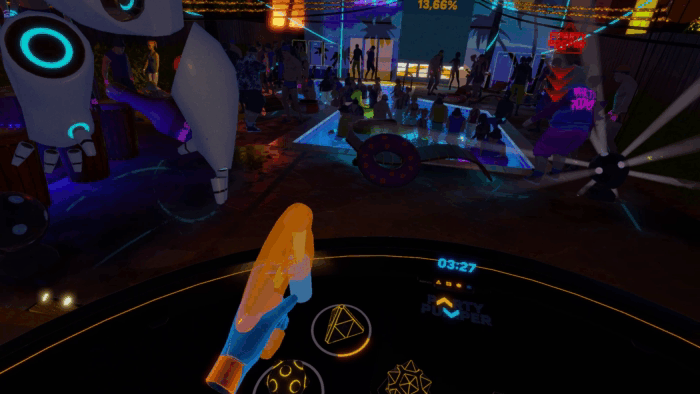 Features:
Intuitive and captivating multitasker gameplay – it's not only about rhythm, but also about fast and smart combination of actions

New track every play – huge set of different music samples to use in different combinations

Real party atmosphere – crowd reacts to DJ set and actions with their mood
Objectives:
Play loops and oneshots to mix them to create a unique track

Catch the beat with your moves to succeed

Use various party gadgets (foam machine, fireworks etc) to create fun action around you

Don't let the bad guys ruin your party

Dance when it comes to dance

Boost the party vibe level to earn a score
Monster Jam Steel Titans soon on Nintendo Switch