Details for Overwatch League Grand Finals Weekend and All-Stars
Hope you are doing well! I am here to inform you that the Overwatch League regular season is coming to an end, but the best action is just about to begin! Today, we have big news to share about how and when we're going to crown the 2020 champion. And we're revealing a pair of All-Stars events and opening up fan voting. Read on for all the details.
Grand Finals Weekend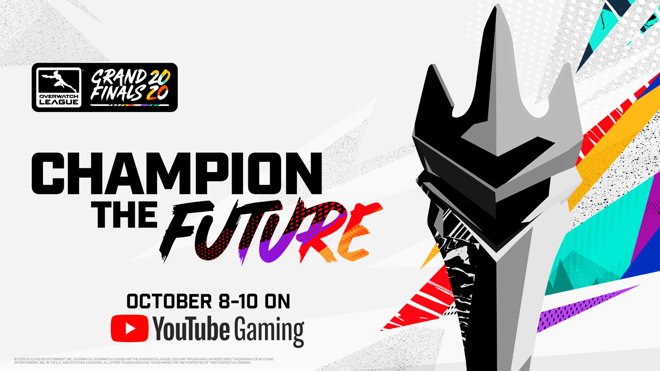 Mark your calendar—the 2020 Overwatch League Grand Finals are on! The four teams that survive the playoff tournaments in Asia and North America will battle online in a double elimination bracket for the league championship during Grand Finals Weekend from October8-10. The three-day event opens with the second seed from the Asia region taking on the top seed from the North America region. Here's the complete bracket: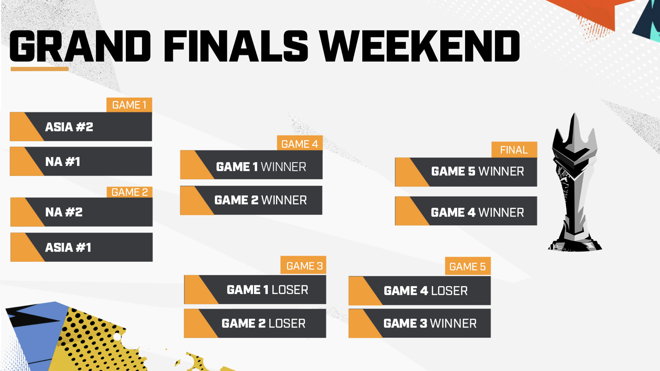 And here are the dates and times for all matches: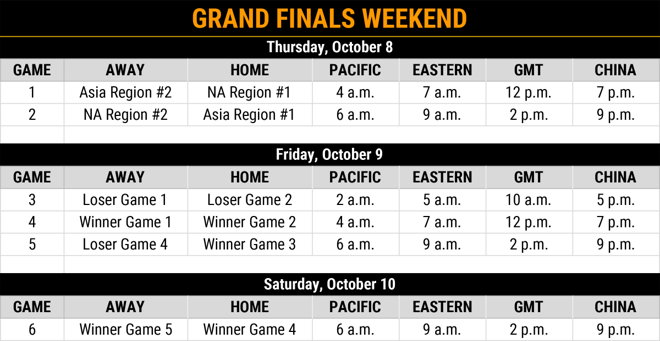 At the conclusion of the regional playoffs on September 13, the final two teams from North America will travel to Asia in order to have the final four teams compete on the same server during Grand Finals Weekend. We'll give competing teams a few weeks off to allow for travel and quarantine time and to make sure players are well-rested. If the league deems travel unsafe for players, the Grand Finals format will be altered such that the two finalists in each region will play an extended series and two regional champions will be crowned for the 2020 season. The 2020 champion will take home a US $1.5 million prize and the championship trophy. The runner-up gets $750,000, with $450,000 for third place and $350,000 for fourth place. If the season finishes with two regional champions, the prize money allocations will change: both regional champions get $1,000,000; the two second-place teams in each region get $500,000 Following the championship, the 2020 T-Mobile Overwatch League Grand Finals MVP will be awarded to the standout player of the match. All Grand Finals matches will be shown live and on demand on our YouTube channel, website,and app. League Token drops will be available throughout all live Grand Finals Weekend events. We'll soon share more details about the Grand Finals, including viewership incentives, fun fan content, and other great stuff we're planning for that weekend.
All-Stars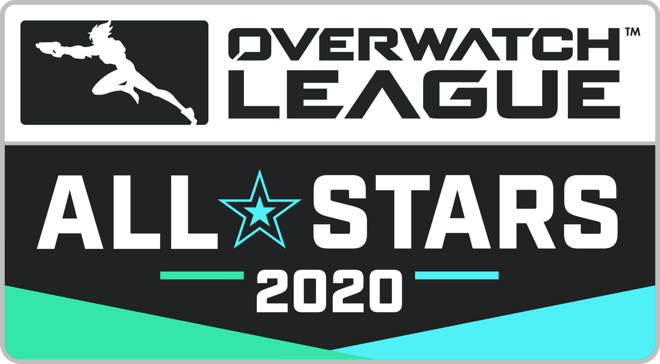 With teams playing online and split into two regions in Asia and North America, we're going to double the fun and have two all All-Stars events this season before Grand Finals Weekend. All-Stars Asia will take place on Saturday, September 26, followed by All-Stars North America on Saturday, October 3. Fans can vote for All-Star representatives now until August 27. Fans can select four players per role (damage, tank, and support) for each region (Asia and North America). The top 18 vote-getters from each region will qualify for their respective All-Stars events. Final All-Stars rosters are subject to where players are located at the time of the events. Both All-Stars events will include the following matches, however, additional matches might be added or substituted:
T-Mobile Talent Takedown—Broadcast talent play a 6v6 match in a 3-map set.
Widowmaker 1v1 Tournament—Top players compete in a 1v1 headshots-only format.
All-Star Game—Pros play a 6v6 match in a 3-map set.
All-Stars voting results and additional match details and participants will be released in September.   Fans can watch all All-Stars events live and on demand on our YouTube channel, website, and app. League Token drops will be available throughout all live All-Stars events.
Parkasaurus 1.0 Launches Today!