Mad Machines Delayed – Available on PC on November 15
The direct;
Kill and loot chunks from enemies to win points.
Get to the in-game leaderboard top spot and the Crown is yours.
Keep doing what you do, you will start growing BIGGER and you unlock special King features.
But dont die, and dont go passive. You will loose the Crown again. Fast.
The highest scoring King daily and totally will shine as numero uno on the leaderboards.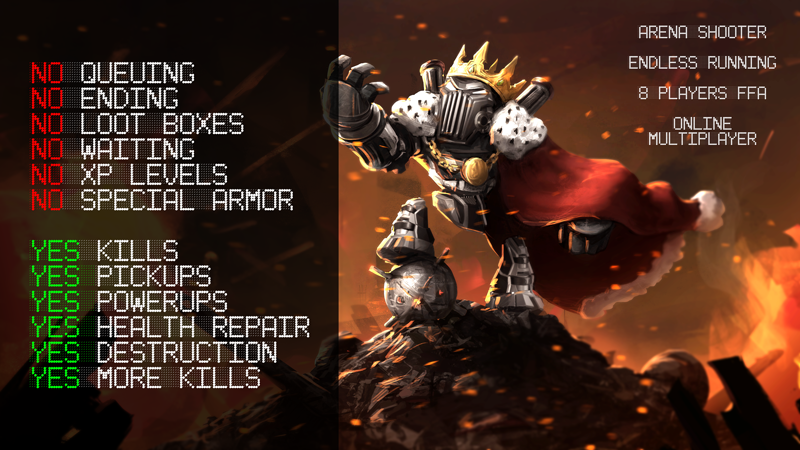 The wellwritten;
Mad King is the never-ending battleground where you can enter and exit whenever you wish.
Rip your enemies apart, eat them piece by piece, conquer the crown and start growing.
12 players free-for-all brawl with destructible, highly customizable, hotrod styled robots and endless explosive combat.
The King never sleeps!
—
Roadmap in priority
1. Squads
2. Expanded leaderboards
3. Enhanced King Commands feature
4. More weapons and powerups
5. Unlockable content through achievements:
– More characters
– More weapons
– More skins
– Emotes
6. More game modes
7. More maps
8. Custom matches
9. More regions
—
Pre-order available here (get 2 keys for 1): https://playmadmachines.com/buy-now
UNITE TO RESTORE THE HOLY SEE OF ISHGARD TODAY IN FINAL FANTASY XIV: SHADOWBRINGERS PATCH 5.11