Publisher Dotemu and developer Tribute Games, under license from Paramount Consumer Products, today reveal the details on an all-new Survival Mode for Teenage Mutant Ninja Turtles: Shredder's Revenge's DLC Dimension Shellshock. Hitting later this year for PC, Nintendo Switch, and PlayStation & Xbox consoles, the all-new trailer and a gnarly, 11-minute PlayStation Underground video takes you through the excellent features of this bodacious new way to kick shell: 

As part of the recently announced Dimension Shellshock DLC, Survival Mode introduces collectible crystals that allow you to jump from dimension to dimension, with each dimension featuring its own unique look and feel. The extended footage tours the Edo dimension, inspired by Japan; the four Turtles in 8-bit backgrounds; and Splinter, Casey, April and Usagi in Omnichannel 6.
The new mode allows players to level up and grow stronger through runs across dimensions. After they die and have collected enough crystals, they unlock a new life, ninja power bars, Radical Mode and extra hit points. Players will also be granted the ability to skip dimensions, and Dimension Shellshock will come complete with flashy new character colors.
Nominated at The Game Awards 2022 for Best Action Game and Best Multiplayer, as well as for the DICE Awards' Outstanding Achievement for an Independent Game category and the BAFTA Games Awards for Family and Multiplayer game categories, Teenage Mutant Ninja Turtles: Shredder's Revenge immediately garnered praise upon release as a shell-kicking return to the classic TMNT universe as depicted in the 1987 cartoon. Teenage Mutant Ninja Turtles: Shredder's Revenge finds the Turtles racing to foil the menacing Shredder's latest scheme, with the heroes in a half shell battling the infamous villain's forces throughout an adventure recalling TMNT's most memorable locales and moments. The Turtles, Master Splinter, April O'Neil and Casey Jones stand as Manhattan's gnarliest heroes, harnessing unique abilities in a modernized revitalization of the Turtles' signature agile style of brawling combat playable in local & online co-op by up to six players.
Teenage Mutant Ninja Turtles: Shredder's Revenge is developed by Tribute Games and published by Dotemu.
For more TMNT gaming updates, visit Teenage Mutant Ninja Turtles: Shredder's Revenge official site, wishlist the game on Steam, follow @Dotemu and @TributeGames on Twitter, and join the Discord.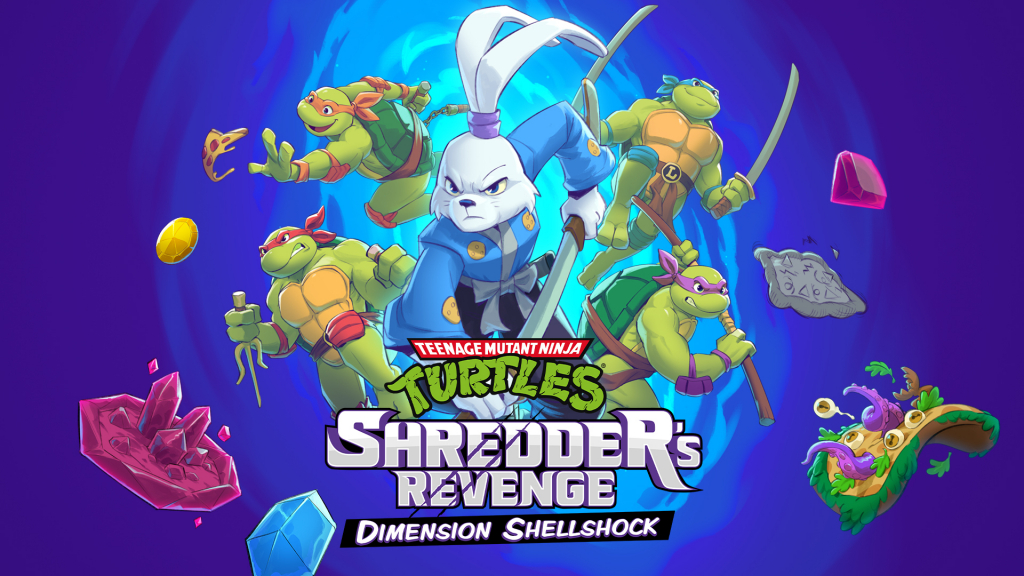 About Dotemu
Dotemu is a French video game company specializing in bringing back the best video games and legendary pop culture licenses on PC and modern consoles, to create neo-retro experiences carefully crafted for fans around the world.
The Dotemu team has published and developed a number of global top-sellers across both PC and console including the award-winning games Teenage Mutant Ninja Turtles: Shredder's Revenge, Streets of Rage 4, Wonder Boy: The Dragon's Trap, other great development and publishing work from Dotemu includes Windjammers 1 & 2, Pharaoh: A New Era and more. Dotemu is currently working with Leikir Studio on Metal Slug Tactics with more announcements planned for later 2023 and beyond.
Learn more at http://www.dotemu.com.
BLACK DESERT ONLINE SEES PROMINENT SURGE OF NEW, RETURNING PLAYERS