– Good Shepherd Entertainment & Ace Team's Survival adventure game announced for PlayStation®4, Xbox One –
Good Shepherd Entertainment and independent developer Ace Team have released a new gameplay trailer for The Eternal Cylinder during the Guerrilla Collective showcase. It was also announced that this unique open-world survival adventure game is in development for PlayStation®4 and Xbox One, expected to arrive later this year.
The Eternal Cylinder puts you in control of a herd of adorable creatures on a surreal alien world where all life must contend with the threat of… the Cylinder, a gargantuan rolling structure of ancient origin which crushes everything in its path! In this massive world with real-time environmental destruction, you'll discover exotic landscapes, outwit and outrun deadly predators, and solve dynamic exploration puzzles and challenges.
Your creatures start at the bottom of the food chain but can evolve with dozens of adaptive abilities to overcome obstacles and escape danger. These mutations stack, allowing for a huge variety of emergent skill combos, creature designs and gameplay choices, ensuring no two playthroughs are ever the same.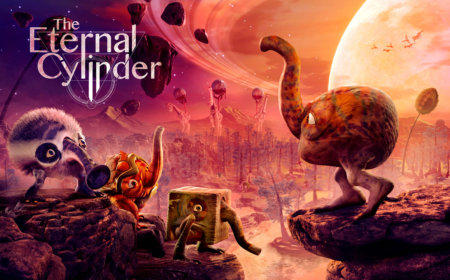 The Eternal Cylinder is also in development for PC and expected to launch via the Epic Games Store later this year. Players can sign up now for the game's PC open beta, coming this summer, at www.EternalCylinder.com.
Nintendo Switch Version『JUMP FORCE Deluxe Edition』27 August 2020 Release Date Confirmed!