Build your deck of abilities, upgrade your hand at the local inn, and beat back ferocious fiends in Zoeti, out now on Nintendo Switch and PC!
Developer Dusklight Games alongside publisher Akupara Games are thrilled to announce the release of their turn-based roguelite, Zoeti. Zoeti gives die hard roguelite fans a familiar deck of playing cards, with which they'll play card combinations (pair, full house, royal flush, etc.) to cast spells and activate skills that will attack or defend against their adversaries.

Zoeti is availabe to purchase now on Steam and Nintendo Switch!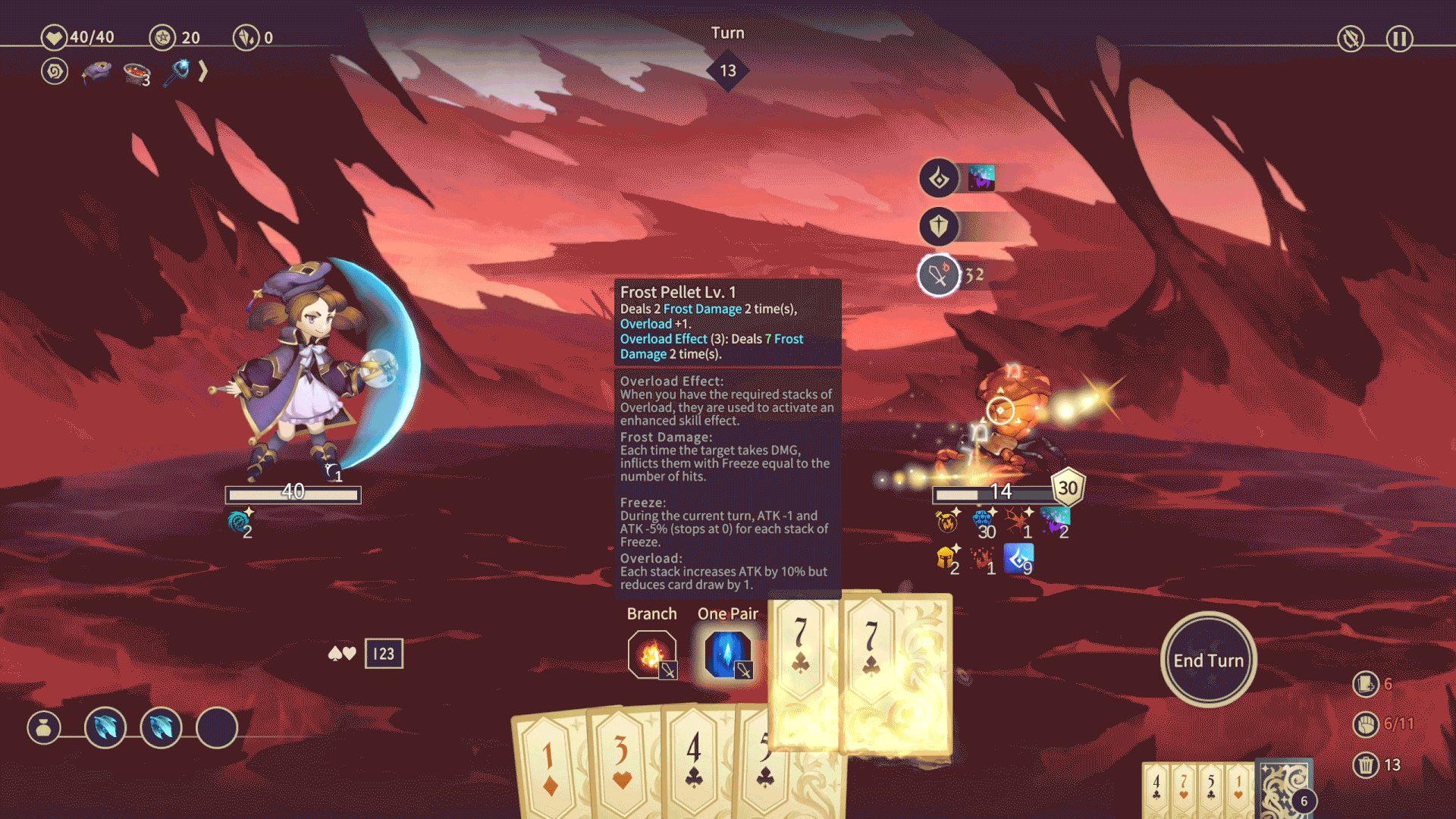 A boy, corrupted by the fiends, seeks to crack open the seals of the gods, locking away extinction itself. Lapsed heroes and wayward allies may assist you on your quest but only a Star-Soul hero can earn the favor of all four gods and keep reality itself from tearing asunder. Will you become that hero or fall before the onslaught of evil?
Features:

A Royal Flush – Every ability is associated with a poker hand; the more complex the hand, the more impactful the ability!

Create a Powerful Arsenal – Upgrade, purchase, or quest for new skills for your runs. Discover new synergies to overcome your opposition and create mechanically rich strategies.

Your Choices Have Consequences – Risk everything on a tough fight with an exceptional reward or take the easy path to guarantee victory.

Meet Fuzzy Friends – From Winfred the cheerful innkeeper with a powerful secret to Rabelle, the devious scoundrel just as likely to trick you as to help you.

Endless Possibilities –  Three different game modes playable with three different characters at five different difficulties featuring dozens of different builds and hundreds of different enemies… Every run is unique!
ARC SYSTEM WORKS AMERICA, Inc.PRESS RELEASEDNF DUEL™ AVAILABLE NOW FOR NINTENDO SWITCH