Merge Games, in collaboration with Awaken Realms, is thrilled to announce the arrival of the post-apocalyptic farming simulation game'No Place Like Home'on PlayStation® 5 and Xbox Series X|S on July 28th! Already a smash hit on Steam and Nintendo Switch, 'No Place Like Home' has captured the hearts of gamers with nearly 3,000 glowing reviews and an impressive 82% positive rating since its launch. And with its cute and relaxing gameplay, there's no doubt that this game will be a beloved addition to the PlayStation and Xbox library. Physical versions for each platform will be heading to all good retailers early September, with pre-orders soon available on Signature Edition Games! Don't miss your chance to immerse yourself in the beauty of No Place Like Home! 
In this delightful game, you'll take on the role of a determined farmer tasked with rebuilding a ravaged world, starting with clearing away the mountains of trash that have piled up. With your green thumb and a little bit of elbow grease, you'll turn barren wastelands into fertile fields, cultivating crops and raising livestock to create your dream farm. 
Escape to a once beautiful world trashed and abandoned by humanity on a cozy and relaxing farming sim adventure. Restore and rebuild the Earth by cleaning up the remnants of humanitys waste and crafting with the recycled materials you collect.
Starfaring grand-strategy title The Pegasus Expedition set to embark on June 20

Destoy mountains of trash and rebuild your home as you befriend local animals and neighbours. Find seeds and start up your farm, cook delicious meals from a huge repitore of ingredients you will grow and scavenge before heading out to explore the wildnerness.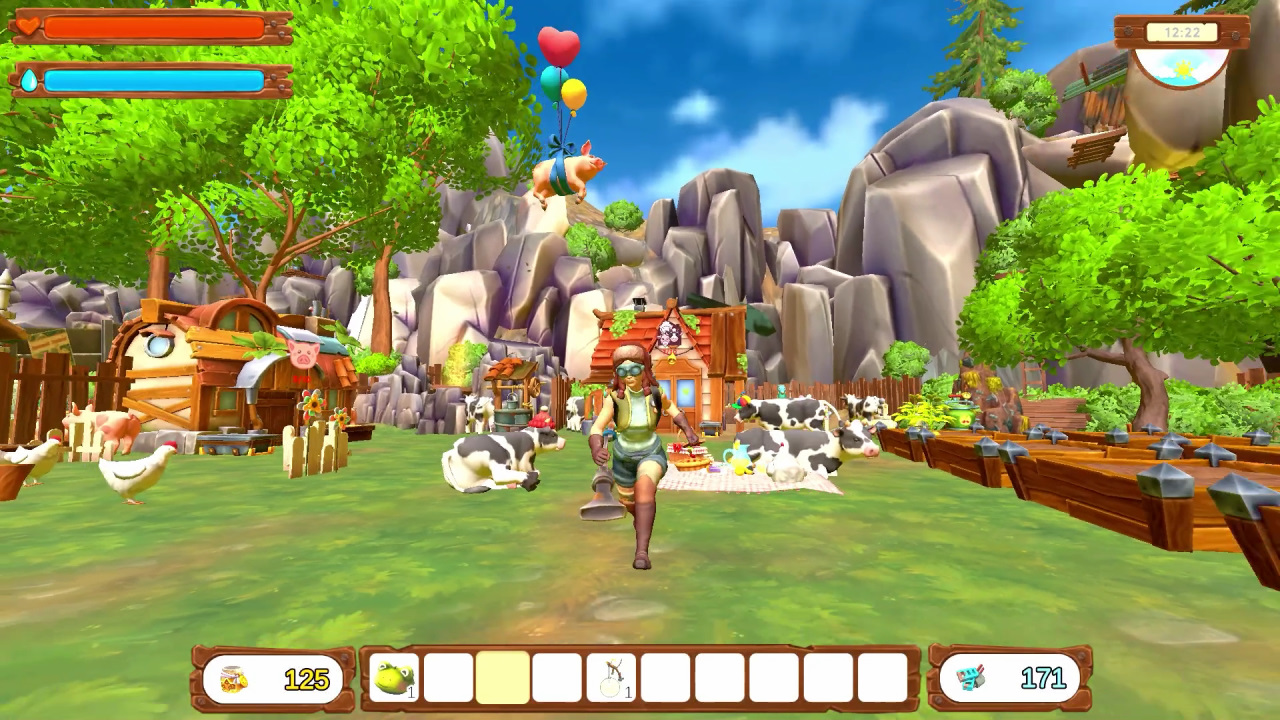 Key Features: Clean the world, destroy mountains of trash, vacuum all the rubbish, and recycle resources to build your very own dream farm!
Befriend local neighbours, they may prove very helpful during your farming and adventuring endeavours.
Find seeds, become a farmer, and use your produce to cook delicious dishes that can be traded for useful items! From fruits and vegetables to honey, jams, mayo, and lots more!
Explore and go on adventures through many diversified zones from the Lonely Hills to the Frozen Peaks.
Find, rescue and befriend farm animals that have gotten lost throughout the valley. Gain their trust and when you're ready, give them funky hats and throw awesome barnyard parties!
Rebuild, refurbish and decorate your house into a cosy place of perfection. Find awesome decorations and items across the world and use them to personalize your abode. After all, there is No Place Like Home!
Starfaring grand-strategy title The Pegasus Expedition set to embark on June 20